Our practice accepts insurance from the following companies.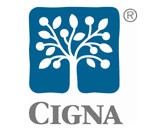 CIGNA
CIGNA offers a variety of dental plans and dental insurance to our patients, including CIGNA Dental Care (DHMO), CIGNA Dental PPO or CIGNA Traditional.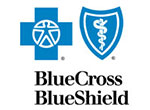 Blue Cross Blue Shield
Blue Cross and Blue Shield companies nationwide provide healthcare benefits to our dental patients as well as across the country and around the world. With access to the care you need and when you need it - Blue Cross and Blue Shield policy holders can have peace of mind when at home or traveling abroad.

HumanaDental
HumanaDental is one of the nation's 10 largest dental insurance carriers offering a dentist network with more than 130,000 dentist locations. Members and their families benefit from negotiated discounts by choosing dentists in its network.

Delta Dental
Delta Dental Plans Association is a not-for-profit organization with some for-profit affiliates as member companies. Through its 39 independent member companies, it offers national dental coverage to our patients - administering programs and reporting systems that provide employees and individuals with quality, cost-effective dental benefits and superior customer service.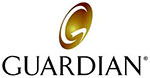 Guardian
With a long history of providing dental benefits, Guardian gives eligible employees choice, empowering them to make the right decisions to improve their oral and overall health.

Aetna
Aetna is a national leader of health and related benefits offering dental insurance to our patients, as well as health insurance, pharmacy, and life insurance products for individuals, medicare insurance and disability.

MetLife
MetLife offers our patients a range of competitively priced dental insurance benefits plans for companies of all sizes.

Anthem Blue Cross
Anthem Blue Cross offers dental coverage for individuals and families in California, including a PPO plan, and HMO plan and an international emergency dental program.
Quality, individualized care
You're unique, and you deserve quality, individualized care. Dr. Pavel Niderman believes your dental experience should blend the best of the personal and the professional. At Dental Care SF in the San Francisco, California area, we take the time to get to know you and understand your dental needs. Dr. Niderman and his staff are dedicated to providing you with top-quality dental care designed exclusively for you.
Handicapped parking
Dental Care SF offers designated handicap parking spaces for the exclusive use of vehicles displaying handicap hangtags or disabled license plates. Conveniently located in the San Francisco, California area, Dr. Pavel Niderman provides cosmetic dentistry and offers fully accessible facilities.
Second opinions given
Second opinions are readily given by Pavel Niderman, D.D.S., at his practice in the San Francisco, CA area. Dr. Niderman wants you to be able to make an informed decision about your oral health needs. Dr. Niderman believes that if a treatment plan is sound, particularly one that is major and/or expensive, it should hold up to scrutiny by other dental professionals.
Your comfort is our first concern
Here at Dental Care SF, your comfort is our number one priority. We will do our utmost to put you at ease and keep you feeling relaxed and secure. Under the experienced leadership of Dr. Pavel Niderman, our dedicated team of professionals is at your service to explain your treatment thoroughly and answer any questions you may have.
Non-surgical treatment for bleeding gums
If you are looking for non-surgical treatment for bleeding gums, San Francisco area gingivitis dentist Dr. Pavel Niderman is here to help. There are many effective, non-invasive procedures available at Dental Care SF to restore healthy gums. Please call us today to schedule an appointment.